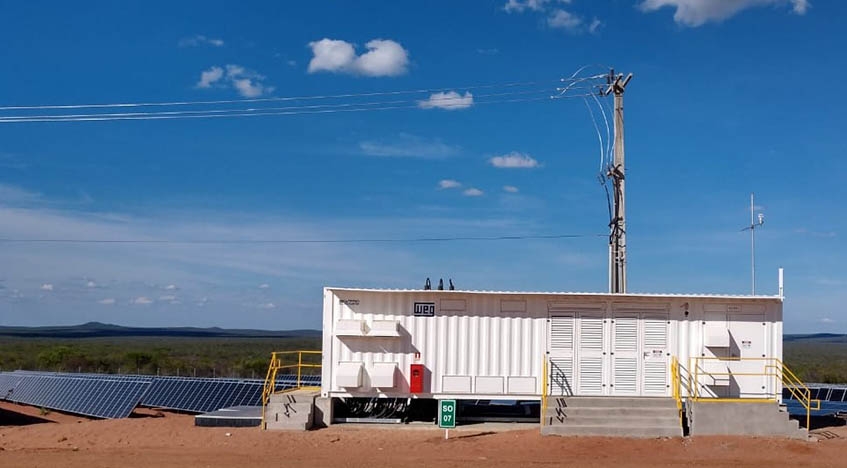 The contract provides for the delivery of equipment by the end of 2020 and revenues of approximately US$ 7 million for WEG.
"This supply project consists of Solar Electrocenters, including central inverters fully designed and manufactured in Brazil. The contract not only proves the customer's preference and confidence on WEG's products and services, but also opens opportunities for new partnerships in the solar segment, including worldwide projects," says Manfred Peter Johann, Managing Director of WEG Automation Business Unit.
In 2017 and 2018 WEG supplied the High Voltage Step-up Substations to UFV Pirapora and UFV Guimarânia, both in the state of Minas Gerais in Brazil. Additionally, WEG is building the Substation for UFV Salgueiro, state of Pernambuco, which is also controlled by Nebras Power and Canadian Solar. As far as worldwide market is concerned, WEG is supplying substations for the Horus, Tastiota and El Mayo projects in Mexico.
In Brazil, Nebras Power owns a majority stake in four bifacial solar projects that upon commercial operation will comprise the largest solar portfolio in Latin America. Correspondingly, Canadian Solar sold energy in practically all solar power auctions held in the country, which is equivalent to a total of approximately 1.0 GWp of solar power projects.