G-Plus Line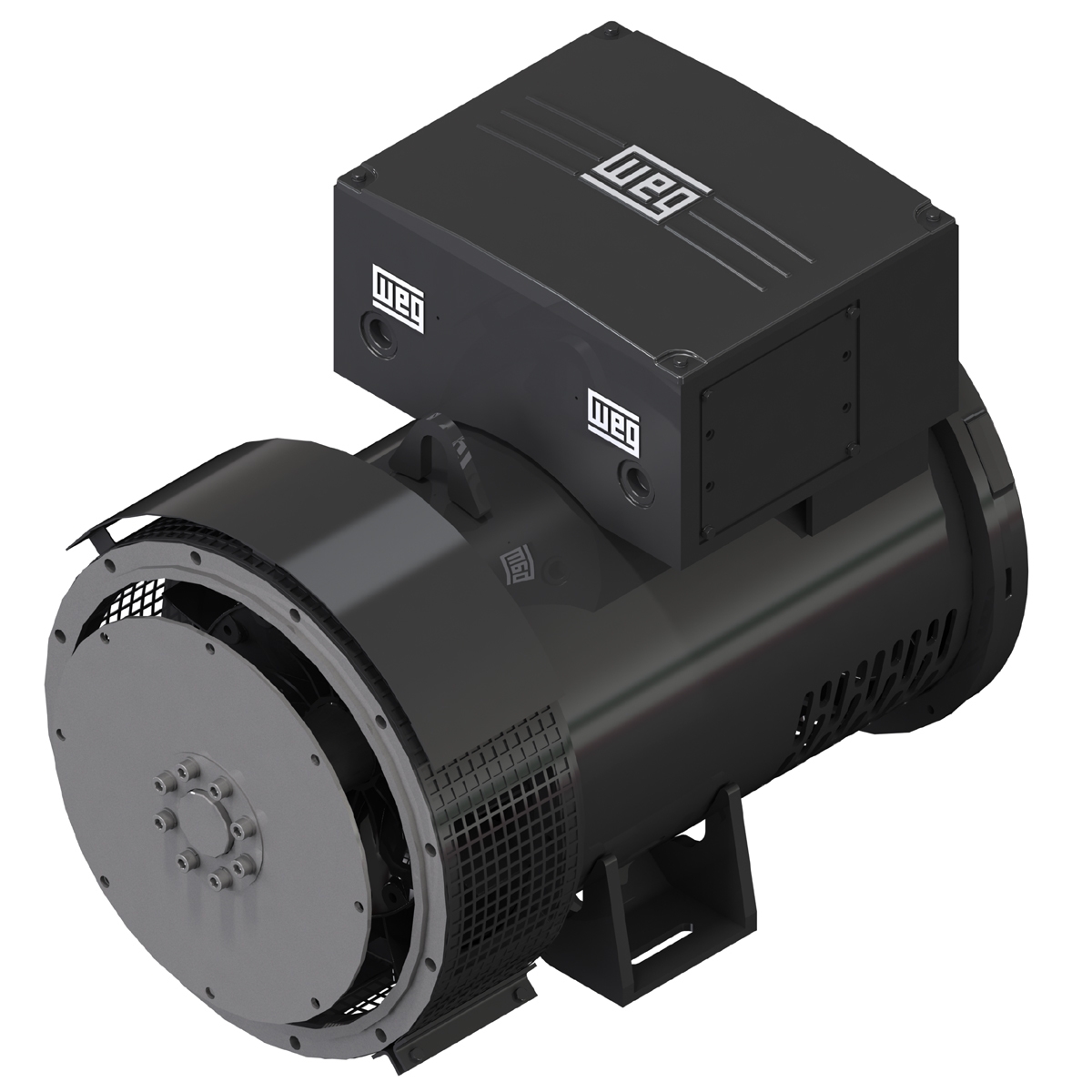 WEG's extensive experience in design and manufacturing has resulted in a modern world class product range of brushless synchronous alternators for the global market. The G Plus Line of Alternators is suitable for a wide range of continuous, prime and standby applications including Industrial, Agriculture, Marine, Commercial, Mining, Healthcare and others.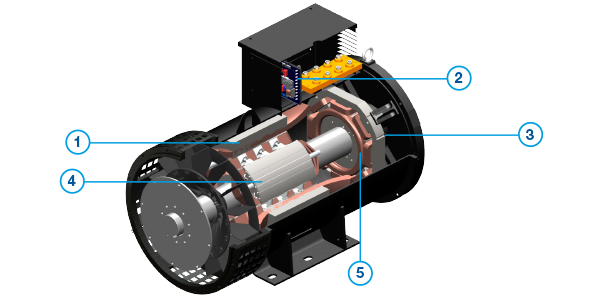 Stator winding with 2/3-pitch, which reduces the voltage harmonic distortion in applications with non-linear loads.
Encapsulated voltage regulator protected against vibration and salty environment.
Rotating diodes easy access to diodes.
Auxiliary winding (I-PMG) for power supply of the regulator, without the need of external PMG. It keeps the short-circuit current.
Exciter stator with permanent magnets which ensures the built-up of the alternator without requiring external power supply.