ServoDrive SCA06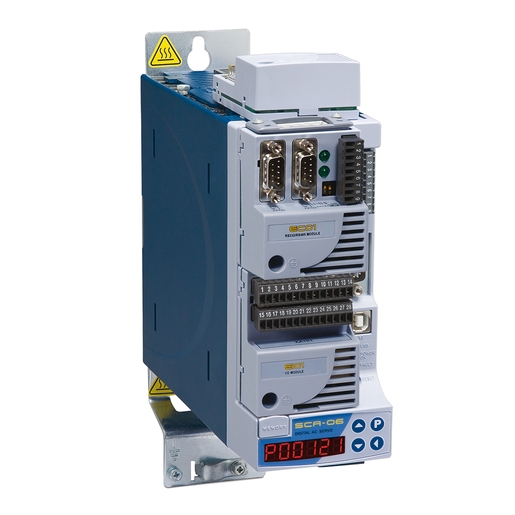 High performance product that allows speed, torque and position control of three-phase servo motors, featuring excellent cost-beneft with PLC function, positioning blocks and CANopen included in the standard product.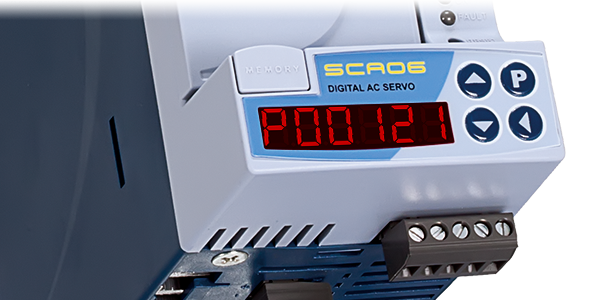 Technology
The SCA06 servo-converters have operating interface with 6-digit LED display to control, set and view all the parameters. In addition, they offer excellent cost effectiveness, with SoftPLC function, positioning blocks, free programming software and CANopen communication included in the standard version, being suitable for many different applications.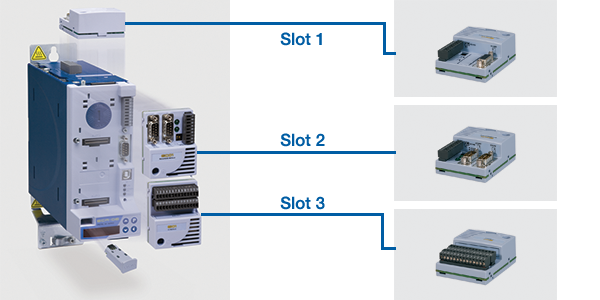 Function Plug & Play
Through of Plug & Play concept has 3 slots for accessories, which allows easy and quickly installation.
Characteristics
Power supply 220-230 V ac / 380-480 V ac
High performance
Precision of motion control
Operation in closed loop
Position feedback by resolver
Independent control and power supply
Flexibility and integration to drive
Easy operation
HMI with six-digit LED display
USB port
CANopen standard
Free WLP programming software
RFI filter (optional)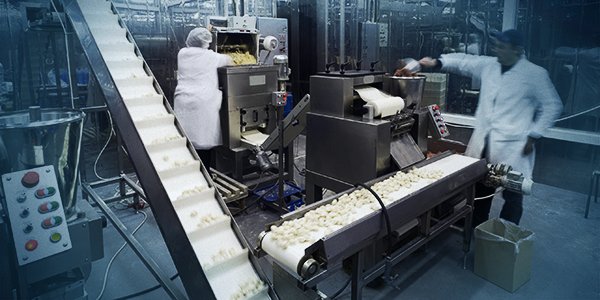 Applications
Packaging machine, dosage dispensers, packers, plastic welding and cutting machines
Turntables, press feeders, winders
Positioning systems and robots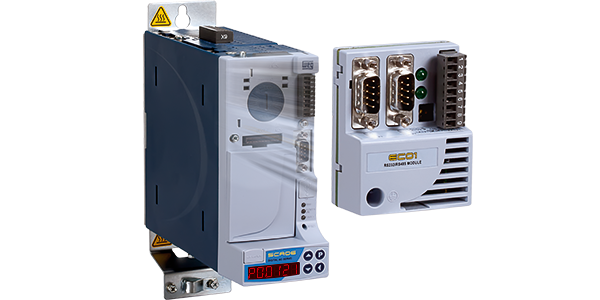 Special Functions
Programmable Logic Controller - PLC, built-in the standard product (ladder programming language - SoftPLC)
Positioning blocks, built in the standard product
Safety stop (optional), category 4
TRACE function (digital oscilloscope) built in the standard product