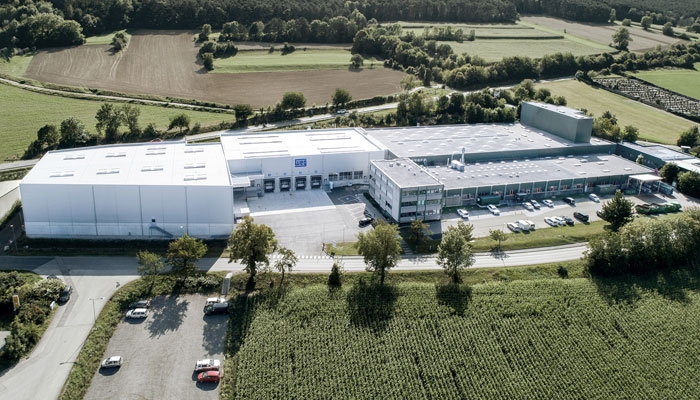 The multi-million-euro investment in this site underlines the role and importance of Watt Drive within the WEG Group. The new WG20 series of geared motors was developed at Watt Drive and WEG's subsidiary is also coordinating the worldwide expansion of the new WG20 assembly plants.
The building extension project was started in 2019 and completed successfully mid-year 2020. This represents a major milestone in the investment plan. For the machine pool, a further six-figure investment is also planned until 2023. Following the completion of the expansion work, Watt Drive in Markt Piesting now has over 10,000 m² of capacity at the site. Storage space alone has risen by 20 percent, while floor space in CNC production has increased by 60 percent.
"The expansion to our capacity in Markt Piesting is important for ensuring the long-term modernisation of this site," said Watt Drive General Manager Klaus Sirrenberg. "Due to the Covid-19 crisis, we've been unable to hold any grand opening ceremony this year. Instead, we've put all of our energy into greatly expanding our capacity at the site, to secure a key competitive advantage in the market."
"Some of the achievements made possible by this strategy include increasing our production capacity, achieving shorter delivery times and reducing our manufacturing costs without suffering any loss of quality. At the same time, we've also been hiring additional specialists and expanding our apprenticeship programme, to be prepared for future challenges."