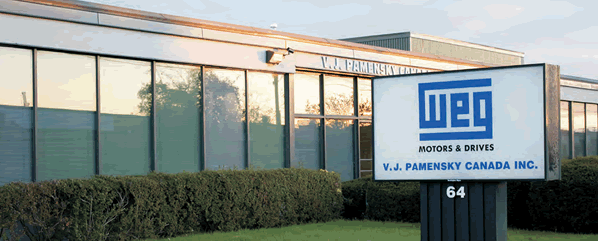 Our offices and warehouses will remain open and fully operational:
We are taking extra precautions including sanitizing twice per day high traffic areas and high touch surfaces such as doorknobs, faucets, counters, printers, copiers, phones and keyboards etc.… Many of our staff have begun working from home and the warehouse staff will be working on rotation. We expect to be able to quote and process orders as before. Our working hours remain the same.
Visitors to our facilities:
Nonessential visitors will not be permitted to enter the facilities.
Essential visitors will be permitted; cleaning staff, repair people, freight companies etc…
Any non-staff entering our facilities will be asked if they have been out of the country in the past 14 days and will be asked to allow us to take their temperature. If they have a fever or have been out of the country, they will not be permitted into the facilities. If they refuse to have their temperature taken and/or refuse to tell us if they have been out of the country, they will not be permitted entry to the facilities.
Warehouse:
Freight companies when picking-up and delivering will only be allowed to enter to do essential tasks, such as opening and closing their truck doors and they will not be left unattended. If goods need to be signed for, signing must be done with one's own pen.
WEG Factories:
The WEG factories remain fully operational. Engineering and manufacturing are running at 100% at this time. If there are any changes in the future due to the situation, we will keep you informed.
After-Hours Service:
Our after-hours service continues as always. Just call the office and be connected to the person on call.
••••••••••••••••••••••••••••••••••••••••••••••
VJ Pamensky Canada Inc. s'engage à faire en sorte que tous nos employés, clients et fournisseurs demeurent en santé et en sécurité. Nous suivons de près les directives des autorités canadiennes de santé publique concernant le COVID-19. Nous continuerons à examiner les mises à jour, mettre en œuvre les recommandations et à réagir de manière appropriée si la situation ou le niveau de risque augmente. Nous fournirons des mises à jour régulières.
Nos bureaux et entrepôts resteront ouverts et pleinement opérationnels :
Nous prenons des précautions supplémentaires, notamment de désinfecter, deux fois par jour des zones à fortes circulations et les surfaces à contact élevé telles que les poignées de porte, les robinets, les comptoirs, les imprimantes, les copieurs, les téléphones et les claviers, etc. Plusieurs de nos employés de bureau travaillent dorénavant de la maison et notre personnel d'entrepôt travaille en rotation. Nous serons en mesure de soumissionner et traiter les commandes dans les mêmes délais qu'auparavant.
Visiteurs :
Les visiteurs non-essentiels ne seront pas autorisés à entrer nos bureaux. Seuls les visiteurs essentiels seront permis : personnel de nettoyage, réparateurs, transports. Toute personne entrant dans nos locaux se verra demander s'ils ont voyagé durant les derniers 14 jours, nous allons aussi leur demander de prendre leur température. S'ils ont de la fièvre ou reviennent de voyage, ils ne seront pas admis. S'ils refusent de prendre leur température et ou refusent de nous dire s'ils ont été à l'extérieur du pays, ils ne seront pas autorisés à entrer dans nos locaux.
Entrepôt :
Les compagnies de transport seront autorisées à entrer seulement pour les cueillettes et livraison, ils pourront seulement ouvrir et fermé leurs portes de camion, lorsque des signatures sont requises, ils devront utiliser leur propre crayon.
Usines WEG :
Les usines WEG sont tous opérationnelles. L'ingénierie et la fabrication fonctionnent à 100% en ce moment. Nous vous tiendront informés s'il y a changements.
Service d'urgence :
Notre service d'urgence continue comme toujours. Simplement communiquer avec notre bureau.