MVW3000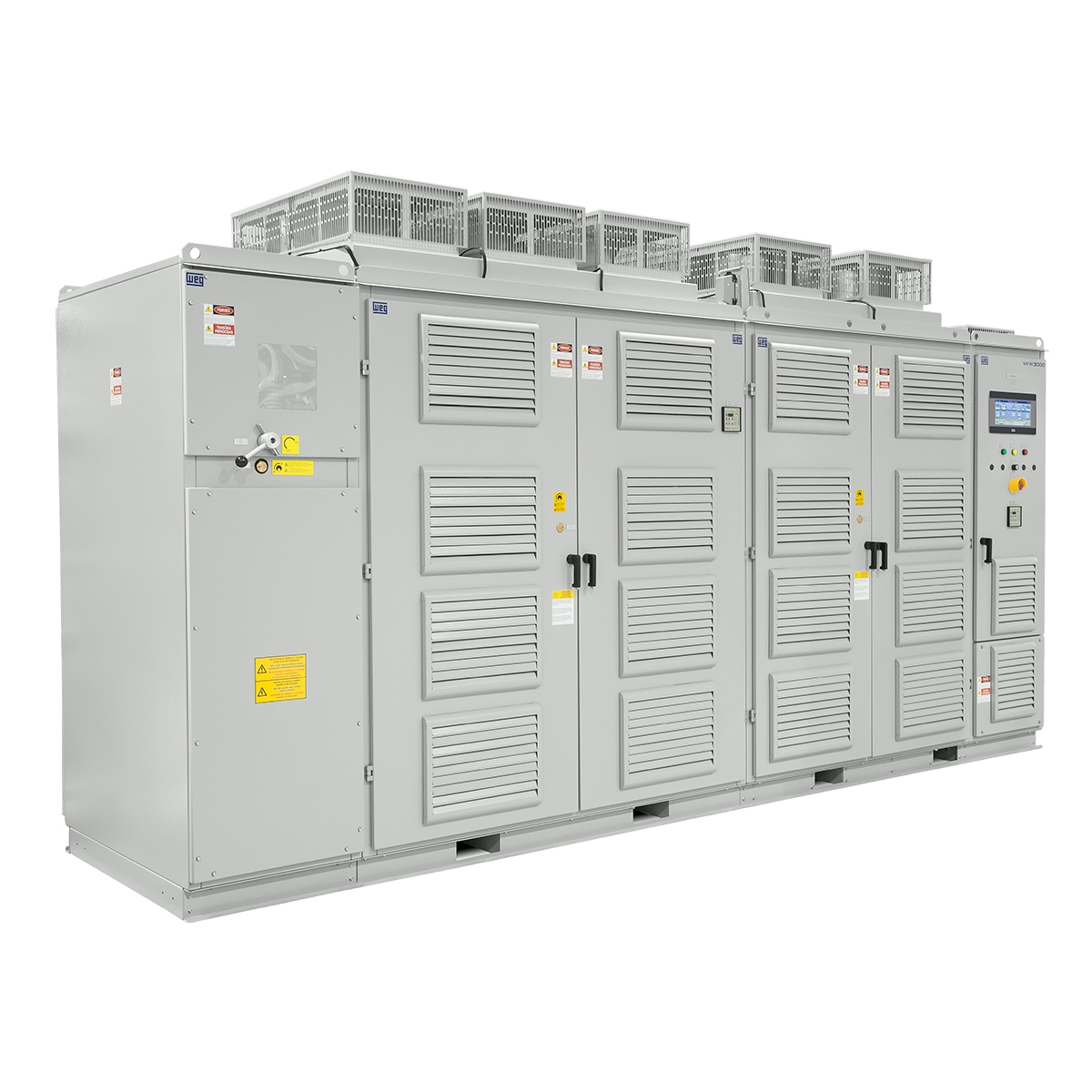 WEG introduces the new MVW3000 Medium Voltage Variable Speed Drive. With an easy-to-use HMI, which follows the same programming concept used by the LV line, the MVW3000 is perfect for a wide range of industrial applications that require speed variation, such as compressors, pumps, fans, conveyor belts and mills.
For new installations or retrofits, the MVW3000 is an efficient and robust solution to control the speed and streamline the process, reducing energy consumption and maintenance costs.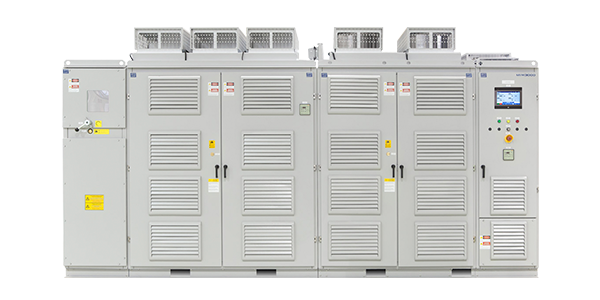 Description
MVW3000 is a Voltage Source Inverter (VSI) based on the multi-level Cascaded H-Bridge (CHB) topology. The almost sinusoidal output waveforms produced by the drive allow the use of this VSD with new or existing synchronous and induction motors without demanding especial insulation.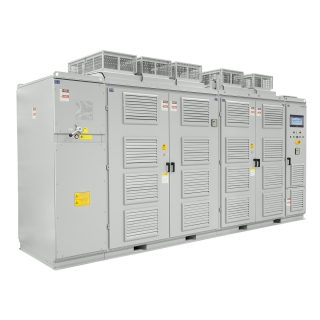 Main Characteristics
Motor voltage: 1.15 kV to 13.8 kV
Motor current: up to 1,140 A*;
Input voltage: 1.15 kV...13.8 kV;
High-efficiency air cooling;
User-friendly interface;
Arc detector system on transformer and cells cabinet as standard;
Low harmonic content, according to IEEE 519, IEC 61800-3 and G5/4-1;
Fully integrated solution;
High input power factor (> 0.95);
Easy maintenance;
Power cells with long life plastic film capacitors;
Output waveform close to a sine wave.
*Up to 600 A for motor voltage above 6.9 kV.
User-friendly HMI
A door mounted 10-inch touch screen HMI offers great flexibility to the operator allowing easy access to user process data in real-time. Intuitive operation makes equipment parameterization, status reading and alarm/fault logging simple tasks.
It also supports several languages, multiple protection levels against unauthorized access, graphic and plotting functions.