Master Line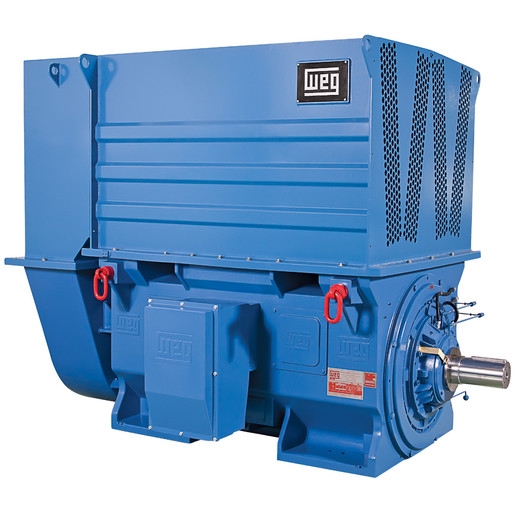 The Master line motors stand out for the flexibility of their electrical and mechanical design, resulting in a high-performance product, complying with the international standards and aligned with the global trends.
Technical Features
Output: up to 50,000 kW
Frame: 280 to 1800 (IEC)
Voltage: 220 to 13,800 V
Speed: 3,600 to 300 rpm
Degree of protection: IP23, IP24(W), IP55, IP56 or IP65
Frequency: 50 or 60 Hz
Rotor: squirrel cage
Insulation class: F or H
Mounting: horizontal or vertical
Bearing: ball bearing or sleeve bearing
Cooling
The motors of the Master line can be supplied with cooling systems which vary according to the type of driven machine, application and environment where they will be installed: totally enclosed with air-air heat exchanger, totally enclosed with air-water heat exchanger,open (self-ventilated), independent ventilation and by ducts.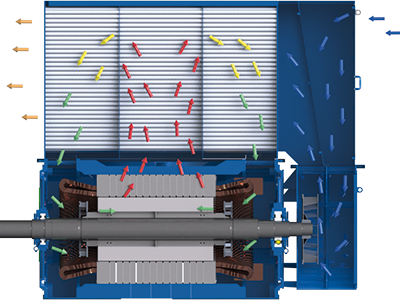 Totally enclosed with air-air heat exchanger
Totally enclosed with air-water heat exchanger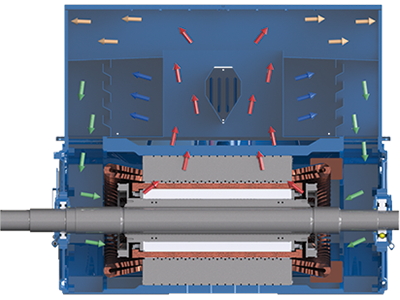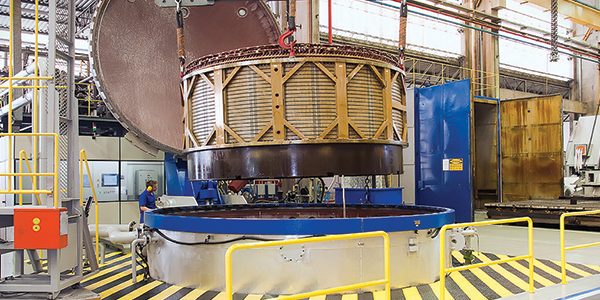 Insulation System
The WEG MICATHERM insulation system is based on the Vacuum Pressure Impregnation process (VPI).
Using special epoxy resins, this system ensures perfect insulation of the motor coils, in a process totally free from gases harmful to the environment. For many years the VPI process has proved its efficiency and reliability in rotating electrical machines in many different applications. The insulation system is applied to machines with voltage of 380 to 15,000 V.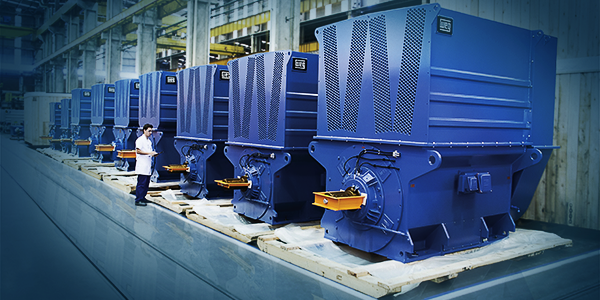 Applications
Maximum efficiency is obtained from the motors by means of modern software applications, which provide high precision to the project. Optimized design, high quality materials and strict control of all the manufacture phases make WEG motors ideal for different industries, such as: Mining, Waste Water, Cement, Oil & Gas, Marine, Steel, Sugar & Ethanol, Cellulose & Paper and others.