Contactors for Safety Applications CWBS Series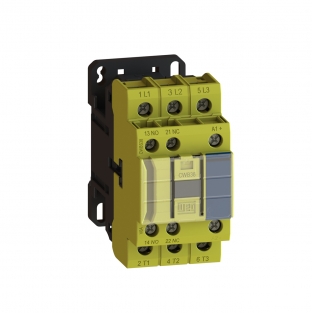 The WEG line of contactors for safety applications (CWBS line 9 A up to 80 A in AC-3), has been developed in accordance with IEC and UL standards, have mechanically linked contacts (IEC / EN 60947-5-1) and mirror contacts (IEC / EN 60947-4-1) that provide adequate operation of the safety circuits of machinery and equipment that need to operate in compliance with international safety standards.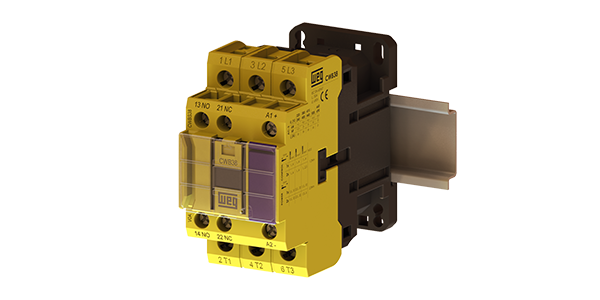 Main Characteristics
TÜV certification for mechanically linked contacts (IEC 60947-5-1 - Annex L) and mirror contacts (IEC 60947-4-1 - Annex F);
Different color, enabling easy identification of the component on the safety circuit;
Contactors to retrofit machines and equipment so as to comply with Brazilian standard NR12;
45 mm wide up to 38 A and 54 mm wide in the models from 40 to 80 A, having two built-in auxiliary contacts (1 NO +1 NC);
Choice of up to six auxiliary contacts;
Auxiliary contact block assembled and tested at the factory;
Compact starters can be assembled with MPW18, MPW40 and MPW80 manual motor protectors and RW27-2D and RW67-5D thermal relays;
Fast mounting on DIN rail 35 mm or with screws.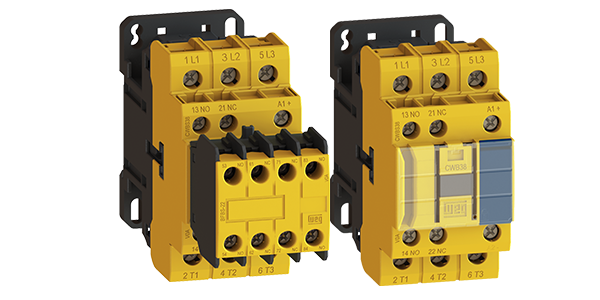 Benefits
Protection against inadvertent operation
Machine safety applications
Protection for operators and equipment
Certificate for worldwide use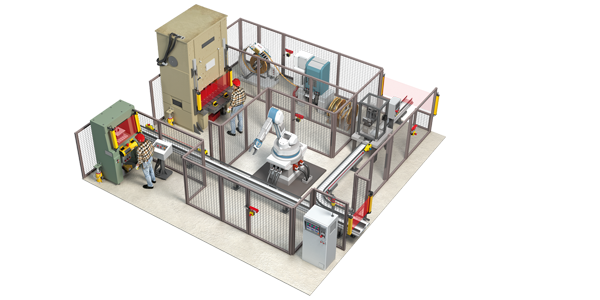 Applications
Suitability of machines and equipment to NR12;
Industries in general.