CFW500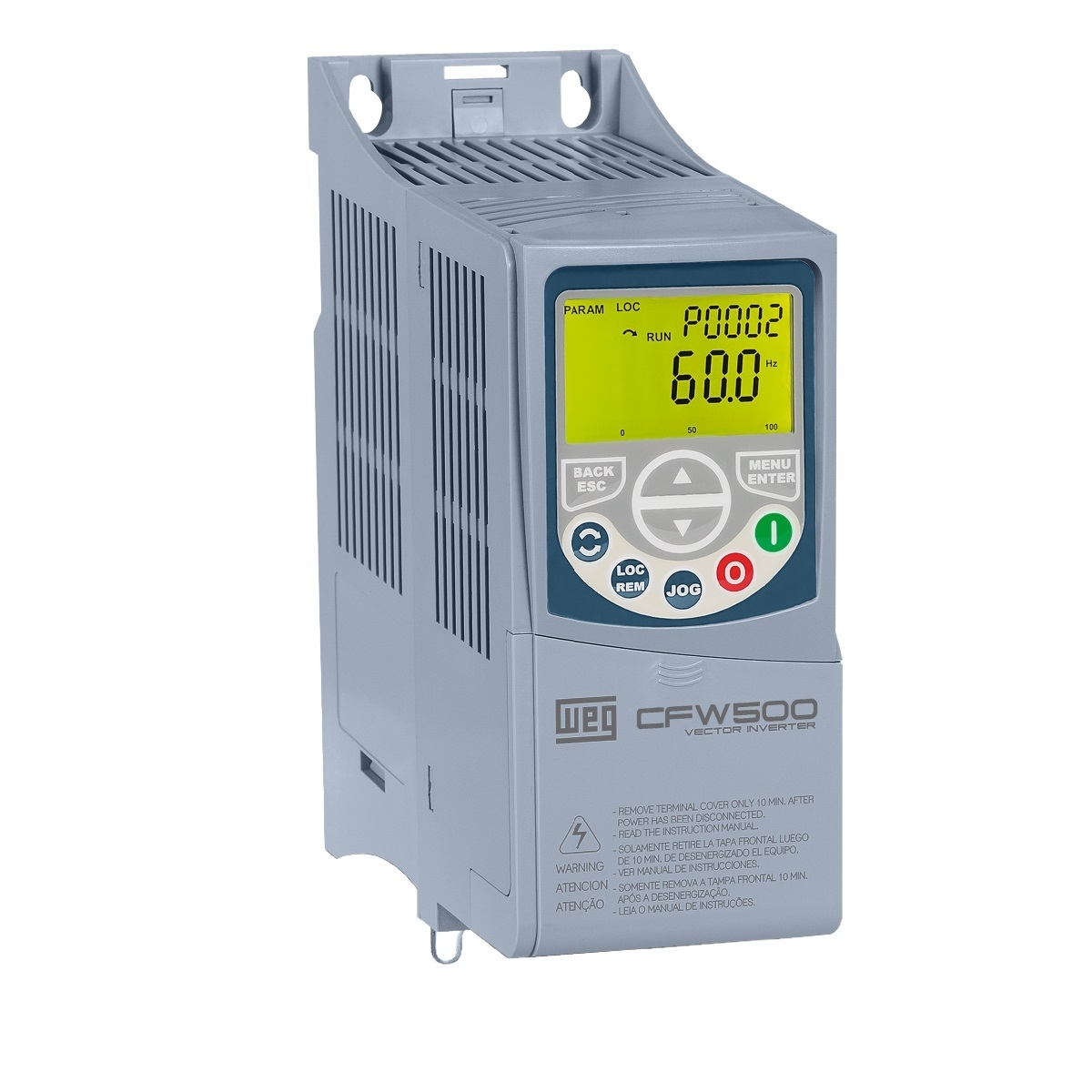 With a modern design and power ranging from 0.25 to 75 cv, the CFW500 frequency inverter is a high performance variable speed drive, which assists in controlling speed and torque of three-phase induction motors. The device offers sensorless vector, vector with encoder or scalar control modes, permanent magnet motor control, SoftPLC, which adds PLC (Programmable Logic Controller) functions, STO and SS1 Safety Functions, Pump Genius, which brings dedicated pumping functions, and selectable plug-in modules, providing a flexible and optimized solution for any application.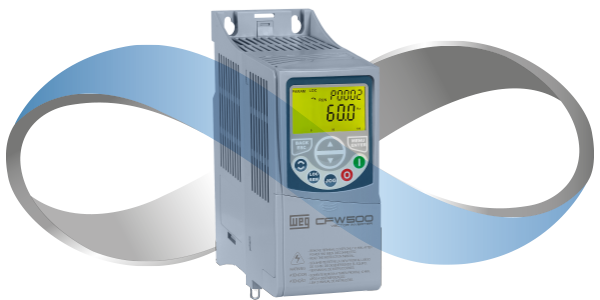 Main Characteristics
Output current from 1.0 to 105 A (0.25 to 75.0 cv);
Single-phase or three-phase supply voltage 200-240 V or 380-480 V;
Scalar Control (V / F), Vector Control (VVW), Sensorless Vector or Vector with Encoder Control and Permanent Magnet Motor Control (VVW PM);
Selectable plug-in modules;
Plug and Play philosophy;
Built-in operating and programming interface (HMI);
Built-in RS485 port (in any selected plug-in module);
Pump Genius: functions dedicated to driving pumps;
Safety Function: STO and SS1 level SIL 3 / PLe;
SoftPLC - built-in PLC functionalities;
Braking IGBT (available from frame B);
3C2 or 3C3 protection class for application in environments with corrosive chemicals;
IP20 (standard) and NEMA1 (optional) protection ratings;
Fan with quick exchange system;
Internal RFI filter (optional);
USB communication port (CFW500-CUSB accessory);
Free WLP and WPS programming software application available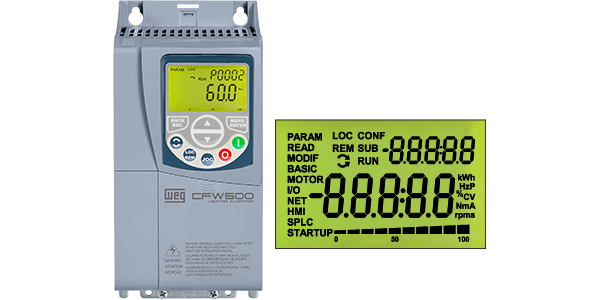 Simplified Programming and Operation
View, setting and command of all parameters
Up to three parameters indication on the display, according to user selection
Oriented start-up and grouped parameters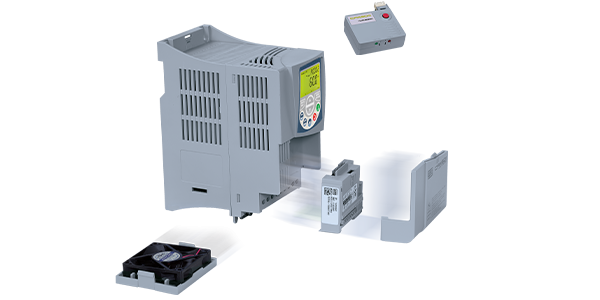 Flexibility and Performance
The CFW500 has a modern design, and it can be selected according to the application requirements, providing flexibility with excellent performance. In the plug-in module version, the CFW500-IOS module comes with the VSD. In the version without plug-in module, the desired plug-in module may be selected (always one plug-in module per VSD). All plug-in modules have built-in RS485 Modbus-RTU.
The installation of the CFW500 is simple, and its configuration and operation is intuitive with the navigation menus of the operating interface (HMI) with built-in LCD display. Using the flash memory module, it is possible to download the existing setting from one CFW500 to other units without powering them up.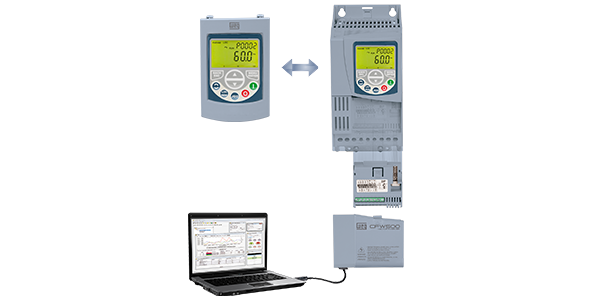 Connectivity
The CFW500 can be connected to the main fast industrial Fieldbus communication networks, with protocols used worldwide such as CANopen, Profibus-DP, EtherNet/IP, Modbus-TCP, PROFINET IO and DeviceNet, according to the plug-in module selected. In addition, all plug-in modules come with serial interface RS485 Modbus-RTU built-in.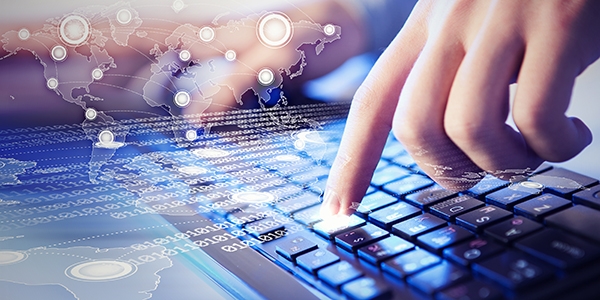 Features
Password to protect the parameters J Special engineering units (RPM, ºC, Nm, mA, %, kW, kWh, among others)
Backup of all parameters (via WPS software, memory card or memory of the CFW500)
Possibility to save up to two different settings on the memory of the CFW500
Setting of the switching frequency according to the application requirements
Speed reference via electronic potentiometer
Multispeed with up to eight programmable speeds
Slip compensation
Manual or automatic torque boost (V/F scalar mode) or self-adjustment (VVW vector mode)
Acceleration/deceleration ramps
"S" type ramp
DC braking
Internal dynamic braking (frame size B and biggers)
PID controller to control processes in closed loop
Flying start / Ride-through
Sleep mode
Skip frequencies or frequency ranges function
Overload and overtemperature protection
Overcurrent protection
DC link voltage supervision
Fault log
Applications
Extruders
Conveyor belts
Roller tabl
Fans / Exhausters
Centrifugal pumps
Granulators / Palletizers
Dryers and rotary ovens
Process dosing pumps
Stirrers / Mixers
Rotary filters
Winding machines / Uncoiling machines