CFW100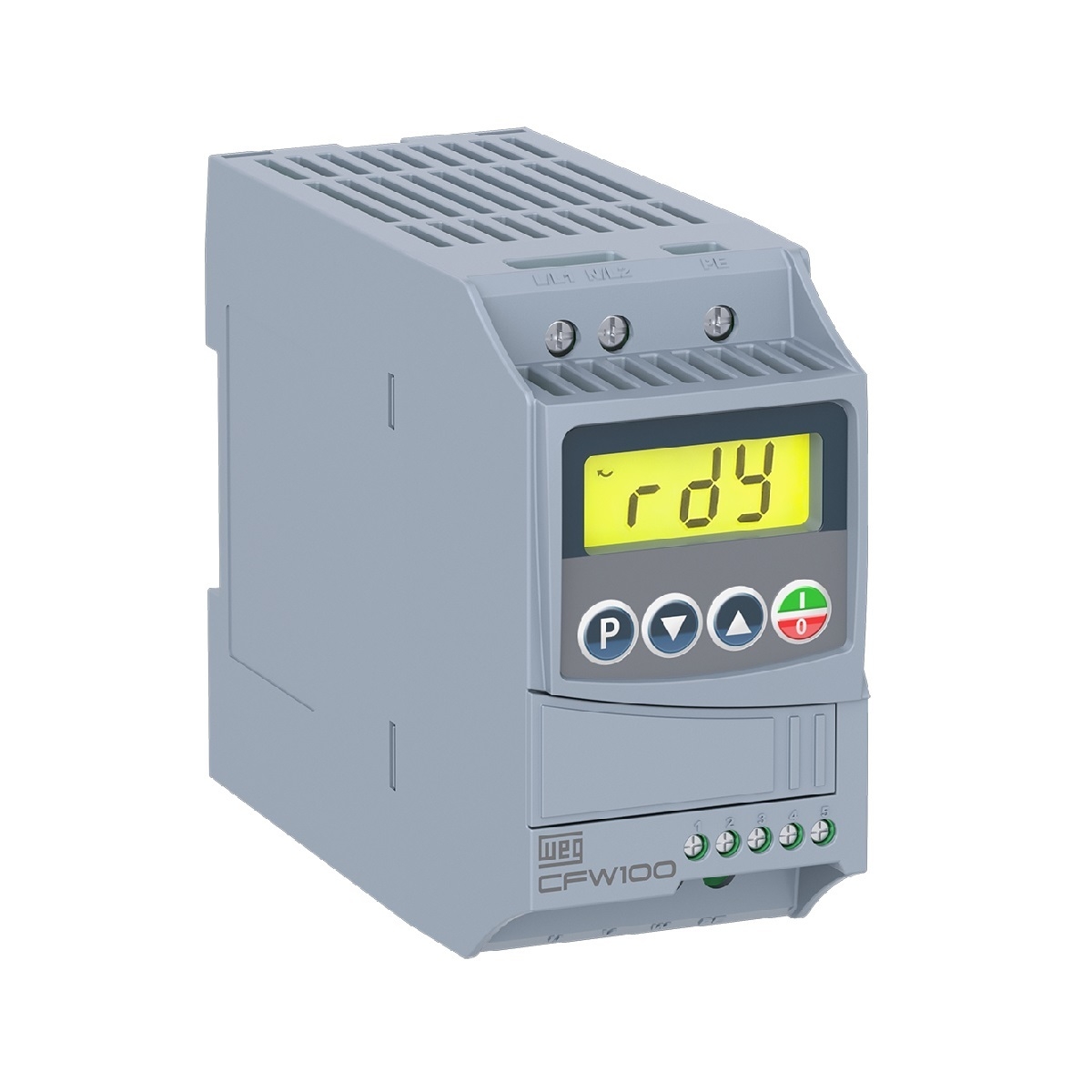 The smallest Drive on the market. The CFW100 covers power levels from 0.18 to 0.75 kW (0.25 to 1 HP).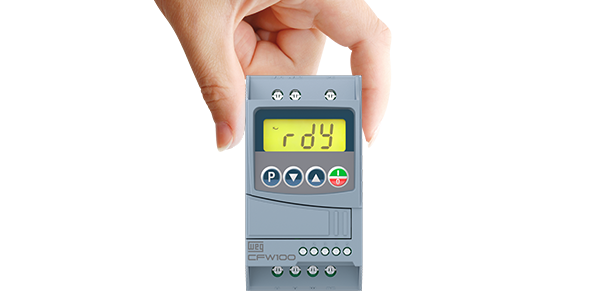 Main Characteristics
Output current 1.6 to 7.3 A. Nominal output power 0.18-1.5kW / 0.25 - 2 hp;
Single-phase power supply - 100-127V / 200-240V;
Vector (VVW) or Scalar (V/F) control;
Plug-and-play functionality;
Built-in operating interface (HMI);
Digital inputs;
Surface mounting (with PLMP accessory) or DIN rail mounting;
Degree of protection IP20 (standard);
Removable external fan;
Fault or alarm diagnosis;
Electronic protection against motor overload;
Free softwares WPS and WLP;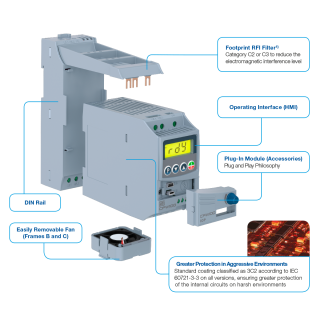 High performance and simplicity
Functions available in the standard version, such as SoftPLC, Flying Starting, Ride Through, PID and Sleep Mode, provide electric energy savings, fast operating response, in addition to helping prevent possible breakdowns or involuntary stoppages. Easily installed accessories for network communication and I/O expansion enable the adaptation of the CFW100 for different applications. The flash memory module allows you to copy the setting from one CFW100 and download it to others in seconds, even with the inverters turned off, being an ideal solution for machine manufacturers.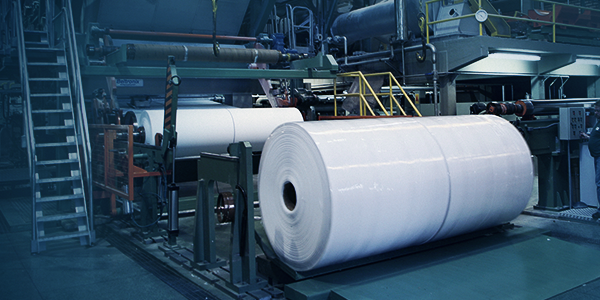 Applications
Stirrers / Mixers
Granulators / Palletizers
Rotary filters
Roller tables
Centrifugal pumps
Process dosing pumps
Fans / Exhausters
Dryers
Connectivity (WPS)
Free application software to program, control and monitor the CFW100 available
Monitoring of the operation status in lists, which can be saved as a computer file
On-line parameter operation
Transfer of parameters from the PC to the CFW100
Off-line edition of the parameters stored on the PC